Alight: Emergency Response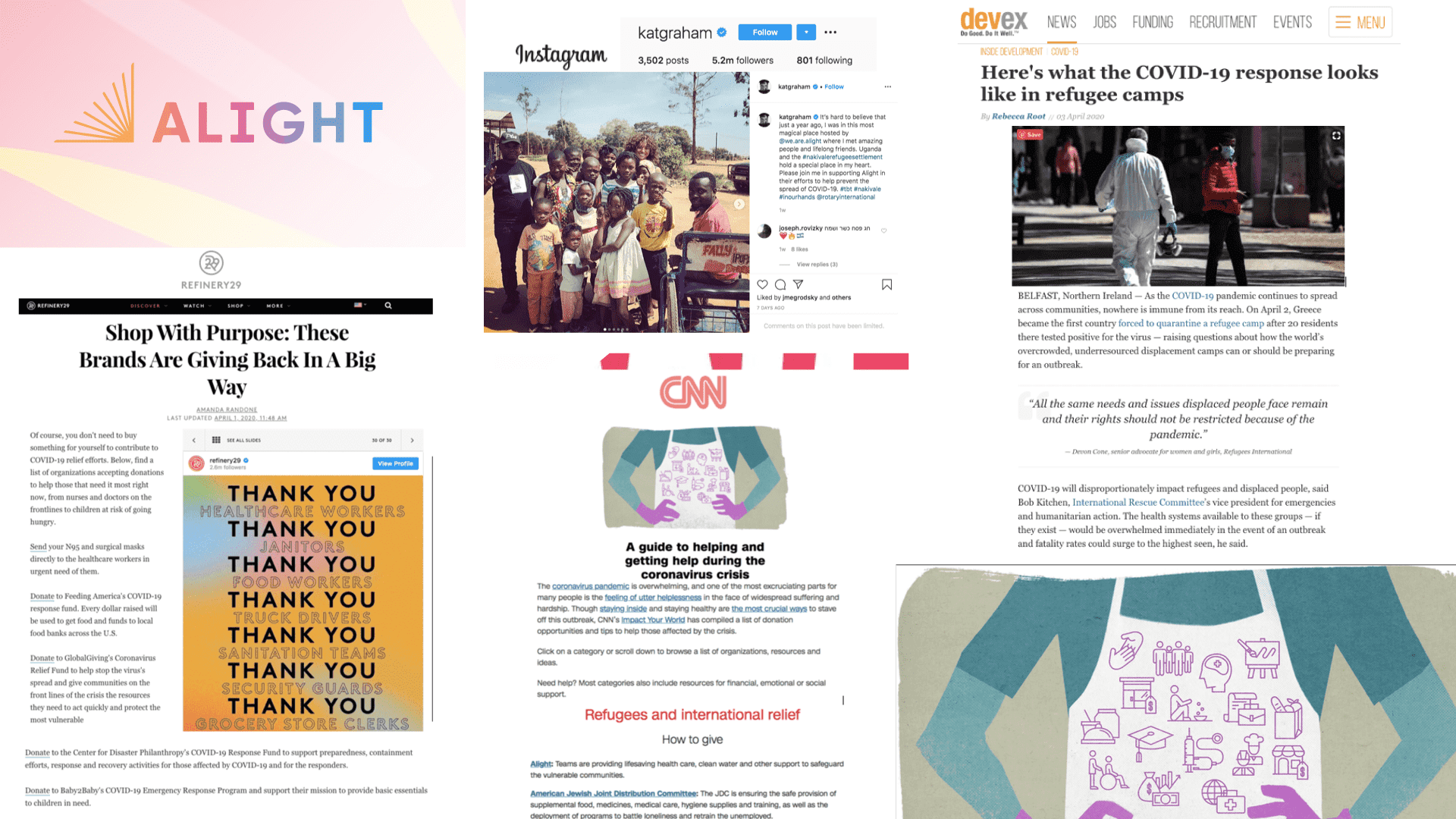 Objective
To promote Alight's emergency initiatives for COVID-19 and the war in Ukraine, and highlight various aspects of the organization's response efforts locally and nationally to raise awareness and funding support.
The Work
FORGE PR developed crisis communications strategies that implemented an array of tactics to quickly engage with press, influencers and corporate partners. The team utilized strong messaging derived from the COVID-19 In Our Hands campaign to create media pitch angles, and worked hand-in-hand with Alight to engage with influencers nationally and internationally. When the crisis in Ukraine unfolded, FORGE PR leaned in on the strong relationships that had already been established, and employed listicle outreach, interviews with the team in Poland and more to garner immediate coverage.
Results
Through outlets such as MSNBC, CNN, NPR, Refinery 29 and Devex, to name a few, more than 184M media impressions and over 20M social media impressions were secured through press outreach and influencer engagement for the COVID In Our Hands campaign. FORGE PR secured a groundswell of coverage surrounding Alight's emergency response work in Ukraine, reaching approximately 280M media impressions over an eight-week timeframe. The team also ushered in substantial donations from THINX and CNN Impact.