Lyfecycle: Chicago Marathon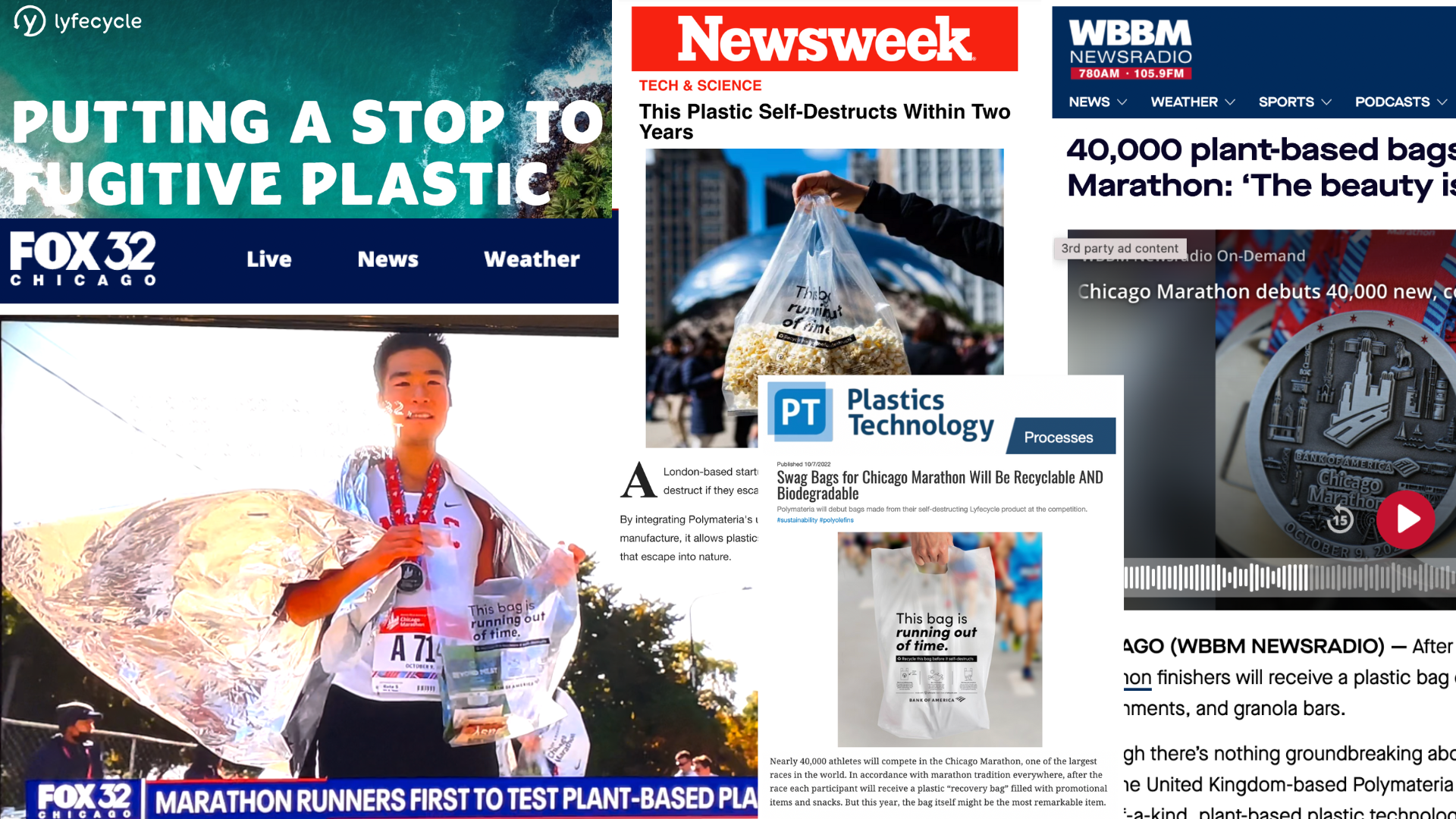 Objective
To garner local media placements announcing Lyfecycle's participation in the Chicago Marathon as the official partner for the recovery bags, and begin conversations with key national media targets.
The Work
The team hit the ground running (pun intended!) and issued a press release announcing Lyfecycle's entry into the US market by way of the Chicago Marathon, while simultaneously developing robust media lists that covered an array of beats including, sustainability, technology, running and more. The team worked with Lyfecycle to identify key media targets, both locally and nationally, that were offered both early access to the launch press release and an opportunity to experience the sustainable technology firsthand by receiving a "lab in a box" press kit. Various pitches were also crafted to ensure that there was a strong media presence in the weeks leading up to, during and after the marathon.
Results
Broadcast placements were secured on FOX and NBC 5 Chicago, along with an interview on WBBM-FM prior to the marathon, as well as an interview with Newsweek post-marathon. Additionally, national placements were secured in key trade publications, reaching a total of 6.7M impressions. The team also engaged in conversations and sent press kit boxes to key media outlets including VICE, TechCrunch and CBS News Sunday Morning.