Pressto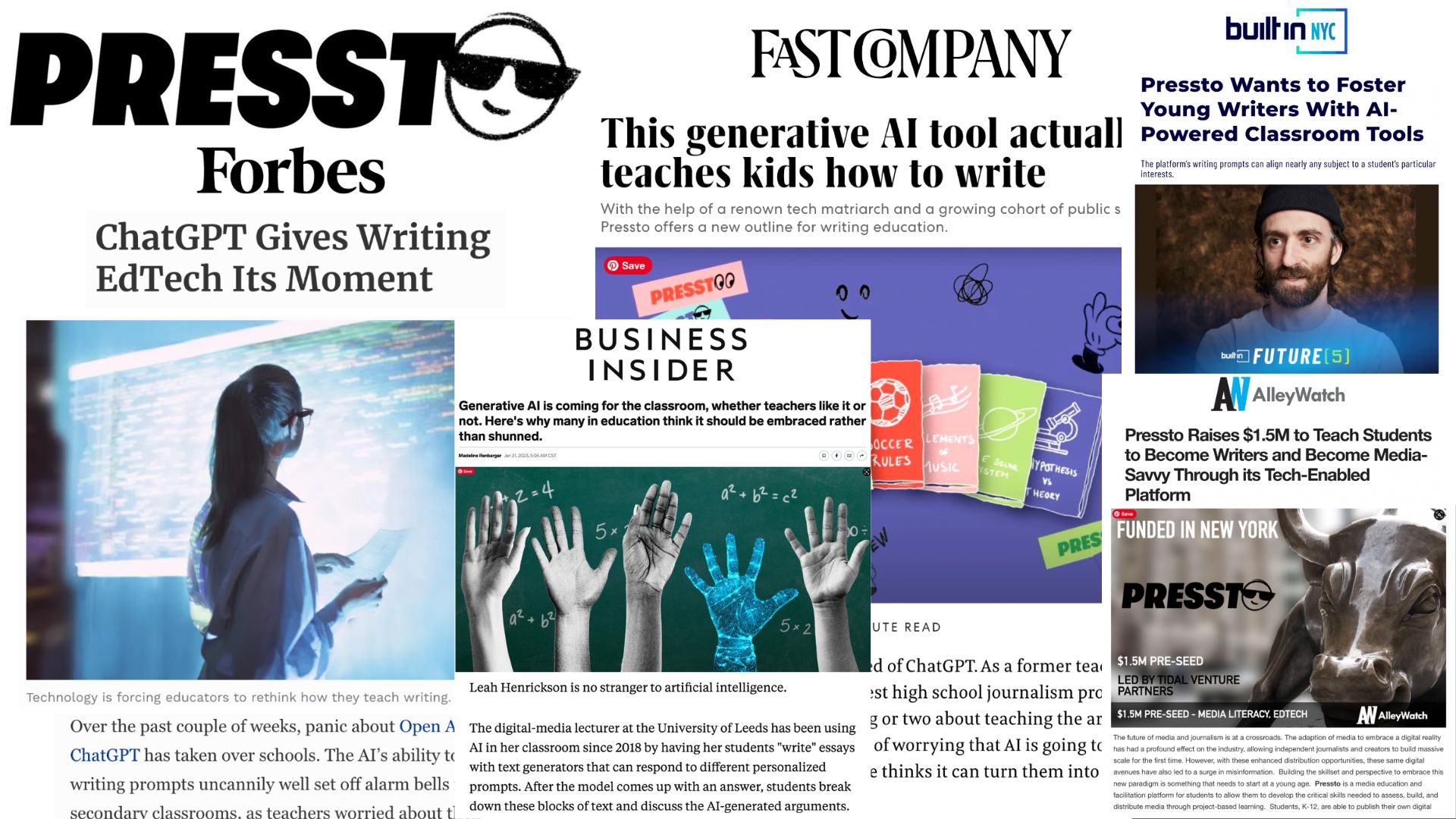 Objective
To support the early stage development and multi-phase launch of the Pressto, the award-winning EdTech startup that transforms the way kids learn how to write and utilizes AI to support teachers' work within the platform.
The Work
FORGE PR worked hand-in-hand with Pressto from its early days of product ideation through the platform's global launch. Leaning into FPR's relationships with press helped to generate interest and secure ongoing stories about Pressto's concept and development. FPR also established the Junior Journalism program as a unique way to engage with communities and work in conjunction with local government offices to provide students real life access through a journalistic approach to writing – most notably securing a collaboration with NYC Mayor Eric Adams' office. By the time Pressto was formally introduced in Q1 of 2023, FORGE PR had already secured a groundswell of coverage and an overall familiarity of the brand within the media.
Results
Highly targeted placements were secured over the course of the launch, each focusing on various aspects of Pressto's capabilities, ranging from the platform's proprietary technology and its impact on learning, to the business of starting the EdTech disrupter including its rapid growth and strong fundraising efforts. Key placements included a feature story in Fast Company, Business Insider, Forbes, Entrevestor, Alleywatch, Built in NYC, Headliners in Education and more, reaching approximately 460 million impressions.