Remedy+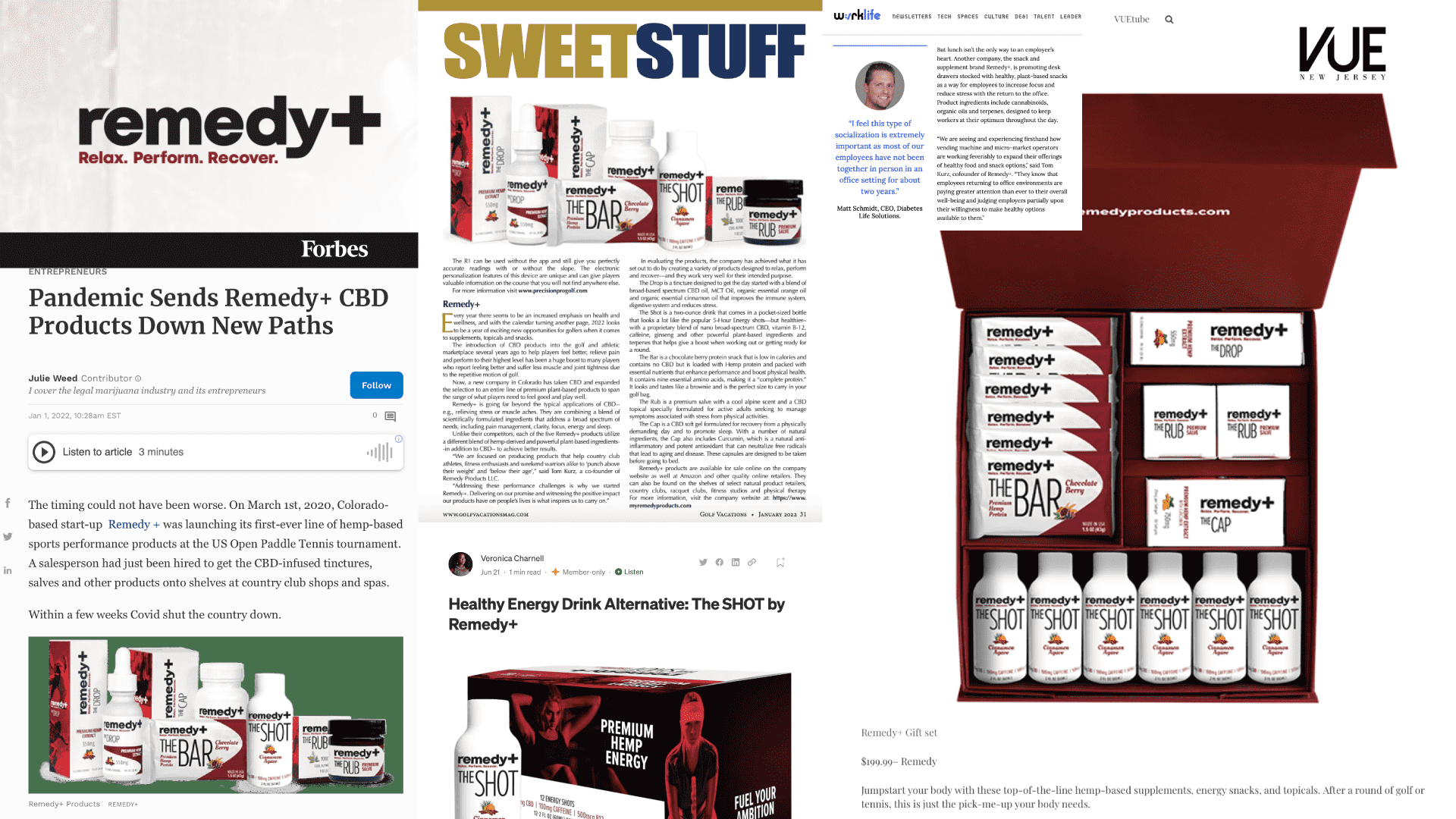 Objective
To launch Remedy+ plant-based, multi-dimensional suite of products including topicals, supplements and snacks throughout various US locations and online, and showcase how they are designed to scientifically support ambitious, active lifestyles.
The Work
FORGE PR is currently implementing a multi-faceted approach from reaching out to and securing media placements, to conducting conversations with press and influencers/talent respectively. Through key messaging, the firm's proprietary media training exercise, ongoing media relations, fulfilling and managing sample requests and leaning in on long established media and talent relationships, the team continues to introduce the lifestyle brand to target contacts and secure opportunities including press placements, partnerships and more.
Results
To date, FORGE PR has secured approximately 45 sample requests from national press contacts, resulting in press placements including Forbes, Digiday Worklife, Golf Vacations Magazine, Magnetic Magazine, CBD Health+Wellness and more, reaching approximately 70MM impressions. The team is also currently in active conversations with multiple high-profile influencers, negotiating different approaches and levels of involvement.