Rest Duvet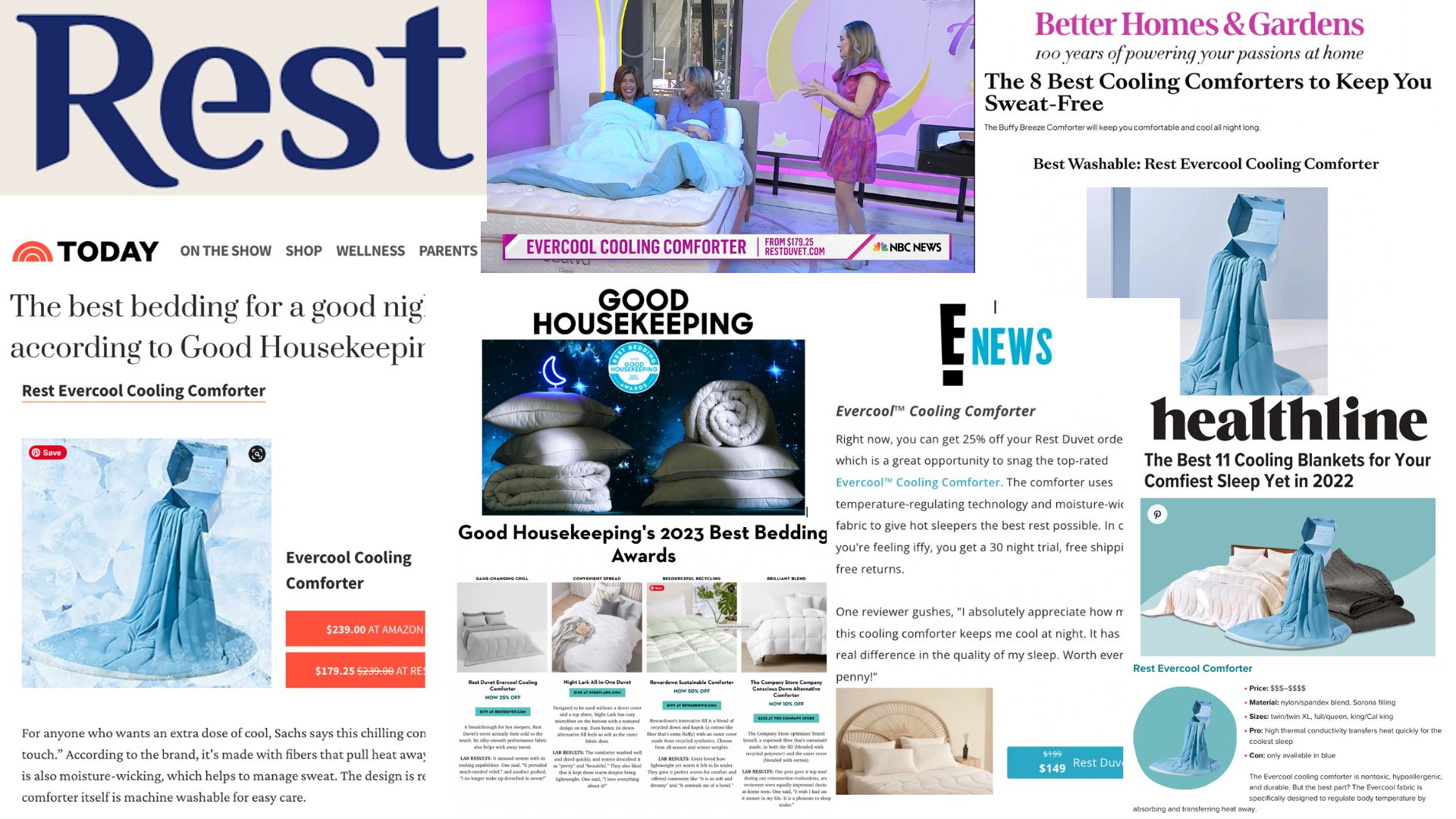 Objective
To build brand awareness for Rest Duvet and the debut of both their Evercool Cooling Comforter and Evercool+ Cooling Sheet sets.
The Work
FORGE PR conducted an extensive key messaging exercise to help position the brand both internally and externally. A robust strategy was put into place including announcement press releases, multiple pitch angles, company background information and more. Relationships were formed with key media to introduce various Rest products and more than 60 media samples were initially sent to top tier press contacts. FORGE PR also coordinated the submission process for Good Housekeeping's 2023 Best Bedding Awards.
Results
Early outreach resulted in top tier media placements including Good Housekeeping, Better Homes & Gardens, Healthline Magazine, Forbes and more. A robust outreach effort during the holiday season resulted in multiple gift guide inclusions and continued into extensive Mother's Day and Father's Day Gift Guide coverage. Ongoing outreach for top tier listicles have resulted in requests for samples from outlets including Oprah Daily, Glamour, GQ, Architectural Digest, USA Today, Esquire and more. In May of 2023, Rest's Evercool Cooling Comforter was Awarded Good Housekeeping's Best Bedding Award and was featured on the TODAY Show.