Wow Bao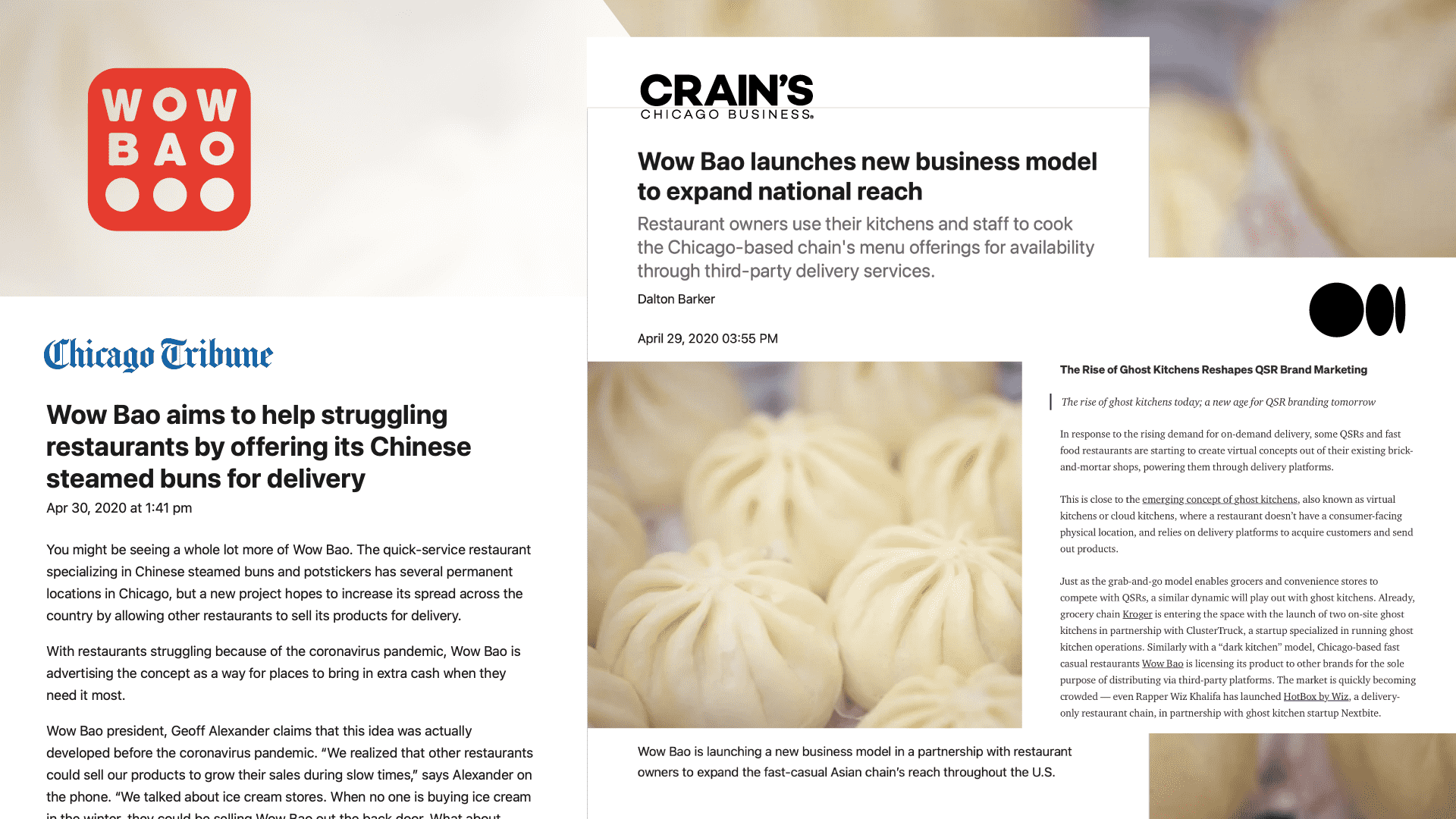 Objective
To herald the innovation and timeliness of Wow Bao's Dark Kitchen Concept while educating the media of the difference between the increasingly popular Ghost Kitchen concept and Wow Bao's Dark Kitchen model.
The Work
FORGE PR wrote and distributed press releases and targeted pitches to industry, food and beverage, business and lifestyle outlets to secure earned media placements. FPR worked with the Wow Bao team to establish messaging while elevating Wow Bao's profile during a difficult time within the industry.
Results
Coverage highlighting Wow Bao's innovative and vital approach was garnered in local, regional and national outlets including The New Yorker, Restaurant Business, Chicago Tribune, Crain's Chicago Business, Medium, Minneapolis Star Tribune and more resulting in 275M+ media impressions.